Installing the Mixin for Adobe Creative Cloud and Jira Extension
Visit the Adobe Exchange
Go to the Mixin for Adobe Creative Cloud and Jira on the Adobe Exchange Add-ons website.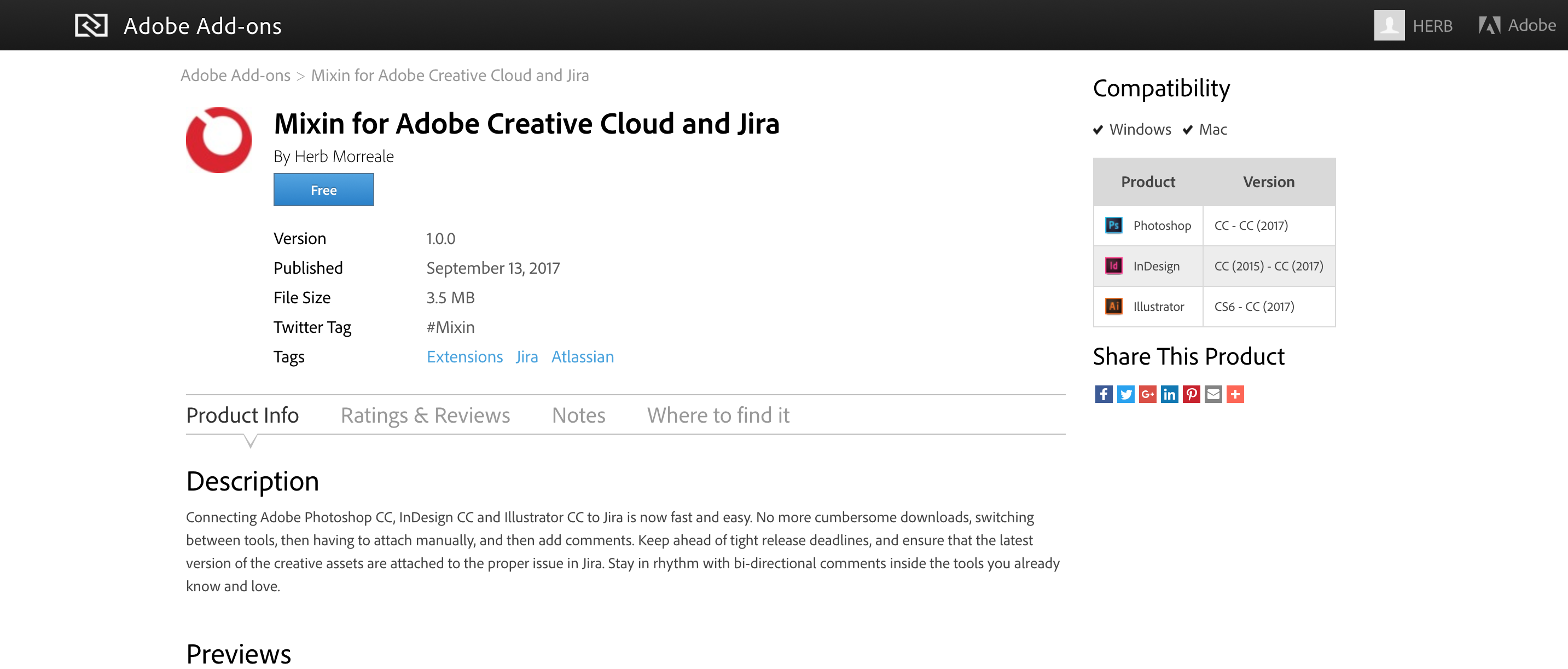 Get the Extension
Click the Free button, the extension will be added to your account.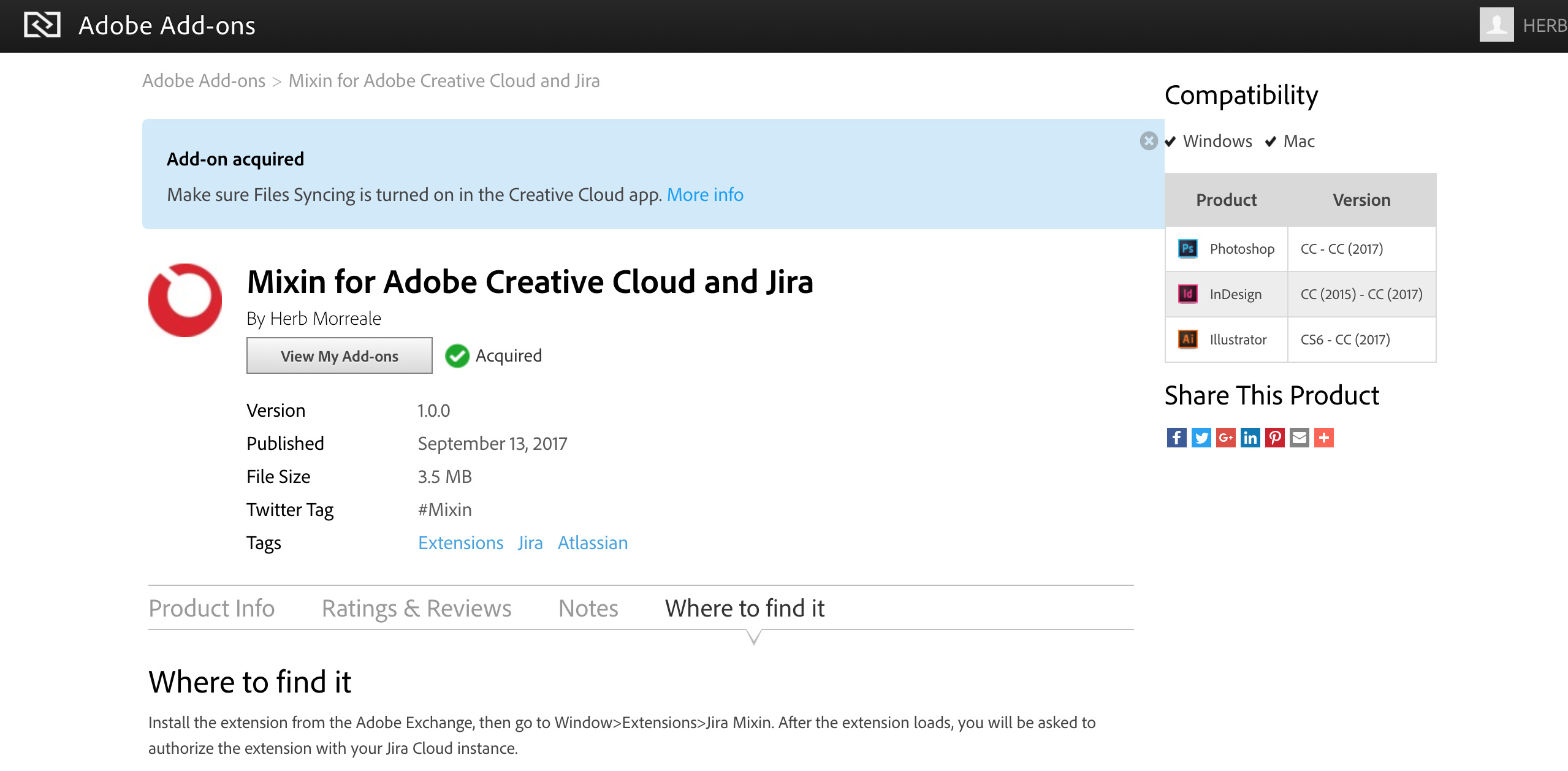 The Creative Cloud application on your local computer will download and install the extension in your Creative Cloud products. You may need to restart you application before you can use the extension.
The extension is now ready to use, visit our Using the Extension page for details on working with Jira.